The Division of Clinical Pharmacology is dedicated to the clinical and research training of postdoctoral fellows and young scientists. Through its Clinical Pharmacology and Autonomic Disorders fellowship programs, the division aims to provide robust training in clinical pharmacology and translational research for fellows interested in pursuing careers in academia, industry or government.
The division is supported by two NIH-funded T32 training grants, the Vanderbilt Hypertension and Blood Pressure Regulation grant, directed by Dr. Bjorn Knollmann, and the Clinical Pharmacology Training grant, directed by Dr. David Harrison. The Clinical Pharmacology Training grant has been continuously funded for over 48 years.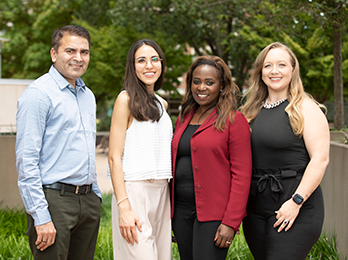 Clinical Pharmacology Fellowship Program
A two- to three-year training program that aims to achieve excellence in clinical pharmacology education through mentored research, structured teaching and self-guided instruction.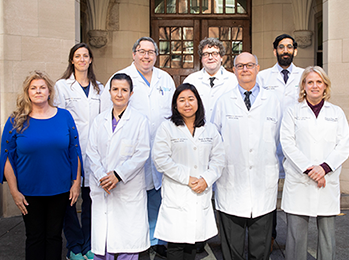 Autonomic Disorders Fellowship Program
A one-year fellowship program, accredited by the United Council for Neurologic Subspecialties, designed to train fellows in the diagnosis and treatment of autonomic blood pressure regulation.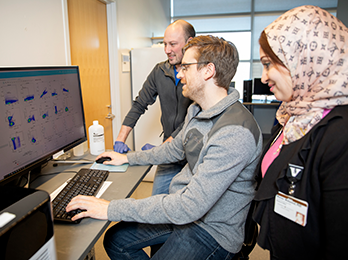 Our Fellows
Meet the more than 20 clinical and research fellows pursuing careers in Clinical Pharmacology.