Division of Geriatric Medicine
---
The Division of Geriatric Medicine at Vanderbilt is dedicated to promoting healthy aging through patient care, medical education, and research.
We believe there is a pressing need to reinvent how we care for older adults and address the training of our health professionals today to help shape tomorrow.
We want to be at the forefront of:
Providing innovative and exceptional geriatric clinical care to residents of Middle Tennessee and surrounding areas
Supporting innovative research in basic and translational aspects of aging biology
Establishing approaches to maintain the health of older individuals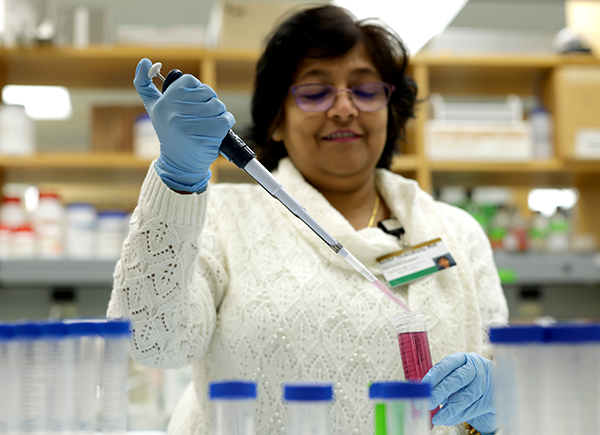 Recent milestones in the division:
With over $23 million in grant funding, our research portfolio continues to grow
New partnerships with multiple skilled nursing and continuing care facilities in the Nashville area
Increasing outpatient capacity by recruiting new clinicians and expanding services for patients with Alzheimer's and related dementias
Celebrating the opening of the Vanderbilt Cognitive Medicine and Dementia Care Center
Helping VUMC achieve Age-Friendly Certification from the Institute of Healthcare Improvement, making it the only hospital in Tennessee with this distinction
Launching an Inpatient Geriatric Consult Service
Developing a Transitions of Care consult service designed to facilitate the safe transfer of hospitalized patients to community-based skilled nursing facilities
Director, Division of Geriatric Medicine
Department of Medicine
Harvey Murff, MD, MPH, is an Associate Professor of Medicine in the Department of Medicine at Vanderbilt University Medical Center, and a researcher in the VA Geriatric Research Education and Clinical Center (GRECC) at the Tennessee Valley Healthcare System.
Dr. Murff's research interests include nutritional and cancer epidemiology, chemoprevention of colorectal cancer, and the impact of polyunsaturated fatty acids on inflammation and behavior.
Dr. Murff's clinical practice is as an attending on the Acute Care for Elders unit at Vanderbilt University Medical Center.