Division of Gastroenterology, Hepatology and Nutrition
---
Welcome to the Division of Gastroenterology, Hepatology, and Nutrition at Vanderbilt University Medical Center. We strive to provide outstanding medical care to people with diseases of the gastrointestinal tract and liver, to train gastroenterology clinicians and researchers, and to perform cutting-edge biomedical research to improve our understanding of digestive diseases. The division has nearly 80 physician-scientists, clinician-educators, medical center clinicians, advanced practice providers, and research-track investigators.
There are three goals that define our division:
Innovative biomedical, discovery-based research

Education and training of medical students, residents, postdoctoral fellows, GI research and GI clinical fellows

Clinical and endoscopic practice focused on compassionate and outstanding patient care
​​​​​​​​​​​​​​​​​​​​​The Division of Gastroenterology, Hepatology, and Nutrition seeks a balance in its clinical and research activities. We strive to serve as a beacon to attract world-class clinicians, investigators and trainees to VUMC with the ultimate goal of providing exceptional patient care and performing innovative, discovery-driven research.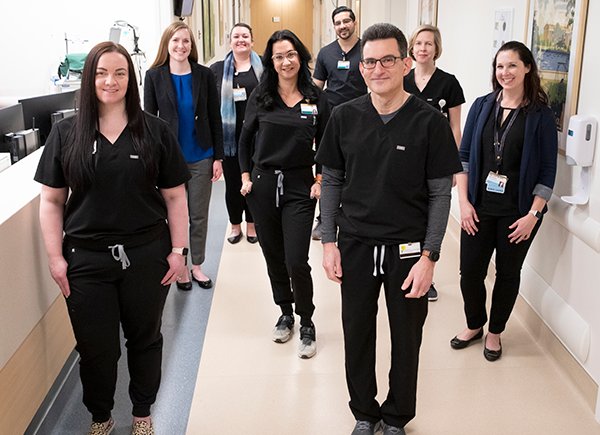 Our faculty and trainees serve patients through a wide variety of clinical programs and settings:
Director, Division of Gastroenterology, Hepatology and Nutrition
Department of Medicine
Professor of Medicine, Division of Gastroenterology, Hepatology, and Nutrition
Mina Cobb Wallace Chair in Immunology
Professor of Cancer Biology
Professor of Pathology, Microbiology and Immunology