The Department of Medicine's Physician Builder program is comprised of clinicians who have received special training to build and update tools within eStar.
We are part of VUMC's eStar Physician Builder Program, which ranks No. 2 in size and No. 1 in per-provider participation of all Epic physician builder programs.
We believe that the more deeply integrated clinicians are into customizing and innovating in eStar, the happier end users will be. We're committed to making eStar better, safer, and more enjoyable to use at Vanderbilt University Medical Center (VUMC)!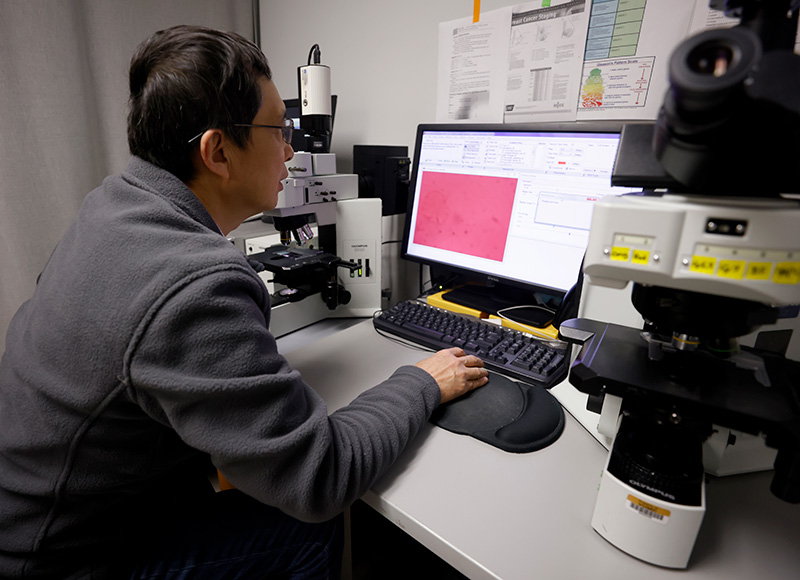 What we know how to build:
SmartPhrases, SmartTexts, SmartForms, SmartSets
Synopsis reports
Flowsheets
Calculators
Best practice advisories
More
Submit a Build Request
Department of Medicine faculty can submit their requests to build new tools and content in eStar.
To request a new build, please complete the REDCap here.
Request a Peer-to-Peer Provider Efficiency Session
We understand that the EHR can be very frustrating and lead to feelings of burnout. Our goal is to find ways to improve struggles related to Epic. We are offering peer-to-peer sessions with one of our physician builders here at Vanderbilt. These sessions can be conducted either in-person or remotely. We will show you some of the efficiency metrics specific to your use of Epic at VUMC. We will then find ways to help you accomplish tasks more easily and faster in Epic.
To request a session, fill out this quick survey, and we will reach out to you to set up a time. The purpose of the survey is to understand your specific struggles so that we can find ways to help. Participation is voluntary. This is a quality improvement project.
Apply to Become a Funded Physician Builder
The program is recruiting technically-minded Department of Medicine clinicians who are passionate about improvement and innovation, and who want to be actively engaged in improving the delivery of care through eStar at VUMC.
General responsibilities:
Gain and maintain physician builder certification
Meet with users, clinician champions and department executive leadership to identify areas of need
Plan, design, and build eStar content for the department
Develop content for general internal medicine and subspecialties of internal medicine, which may be outside one's own subspecialty, collaborating with clinical experts, as necessary. This work may be assigned by the physician builder team.
Work with quality and safety team to investigate and address safety issues
Provide guidance and technical support for resident projects involving eStar
Assist with prioritization of DOM eStar build
Measure and report on process improvements
Specific requirements for DOM physician builders:
Complete Epic Physician Builder certification within 3 months. Funding is available for first 3 months to complete training. After this, funding will pause until certification is complete.
Attend monthly DOM physician builder meetings (1 hr)
Present build project once annually to DOM physician builder group
Submit at least one new completed personal project and at least one new completed assigned project per year in end-of-year progress report prior to obtaining renewal for funding.
Complete annual DOM physician builder program survey
For more information, please submit REDCap here.
Examples of Completed Builder Projects