Our mission is to train leaders in age-friendly healthcare
The purpose of the Vanderbilt Geriatric Medicine Fellowship Program is to develop leaders who provide the best possible care to their patients and make important contributions to the field of geriatrics, to healthcare, and to the communities in which they work.
Through prioritizing education and offering diverse clinical experiences, our interdisciplinary, multi-campus program at Vanderbilt University Medical Center and the VA Tennessee Valley Healthcare System has trained 34 fellows since its inception in 2000.
Our fellowship graduates hold successful careers in academic medicine, community leadership, private practice, and additional subspecialty areas including Hematology/Oncology, Cardiology, and Palliative Care.
The Vanderbilt Geriatric Medicine Fellowship Program trains up to four clinical fellows per year and is open to physicians who have completed an ACGME-accredited residency program in either Internal Medicine or Family Medicine. 
We are eager to personalize your learning for your unique career aspirations to further your growth as a leader in Geriatric Medicine. 
The Geriatric Medicine Fellowship Program at Vanderbilt University Medical Center and School of Medicine is designed to enable fellows to:
Provide patient care that is compassionate, appropriate, and effective for the promotion of health and the management of health problems related to aging
Apply established and evolving knowledge in the biomedical, clinical, epidemiological, and social-behavioral sciences to their care of patients
Improve the patient care that they provide by continuously assessing their performance and pursuing learning opportunities related to quality improvement
Effectively care for patients by exchanging information and collaborating with patients, their families, and other health professionals
Conduct their professional life in accordance with the expectations of the profession of medicine and society
Enhance the system of healthcare to provide optimal and inclusive healthcare
Pursue a scholarly career as a practitioner or in academic medicine as an educator or researcher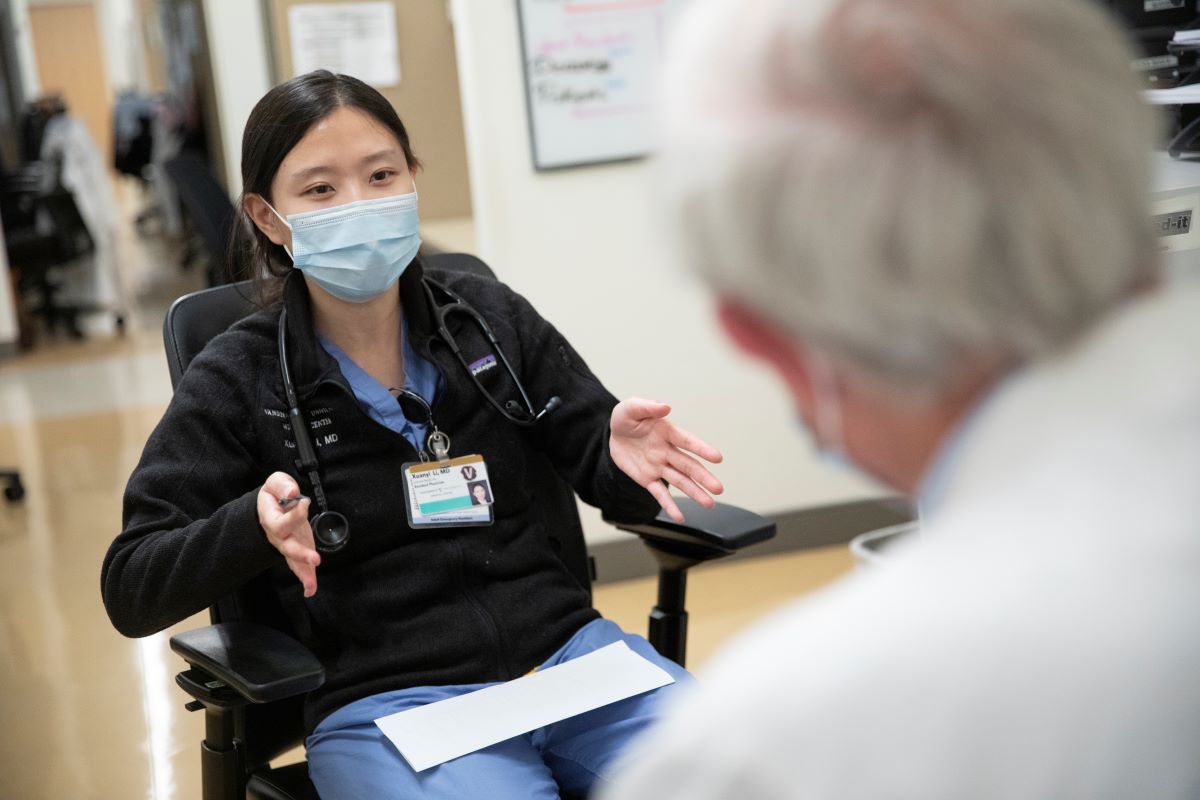 Fellowship Tracks:
1. Clinical Geriatric Medicine
One-year clinical fellowship that focuses on the evaluation and management of the unique healthcare needs and treatment preferences of older adults.
Options are available to join the "Triple Threat Track," which customizes the experience for those pursuing multiple sub-specialties (e.g., geriatric cardiology, geriatric rheumatology, geriatric oncology, geriatric hospitalist, geriatric infectious diseases, palliative medicine, etc.)
2. VA Special Fellowship in Advanced Geriatrics
Two-year program that equips trainees to further clinical skills, contribute to the improvement of clinical practice, and advance scholarly pursuits that will benefit care for elderly veterans and all older Americans
Advanced degree (e.g., MPH, MSCI) is available pending funding
Completion of a 1-year Clinical Geriatric Medicine track is required
Two-year program in which participants learn to develop and apply new knowledge for the ongoing improvement of healthcare services for VA and the nation
Completion of a 1-year Clinical Geriatric Medicine track is required
4. Aging Research Fellowship
Mentored research training program that promotes the discovery and translation of new biomedical knowledge for the purpose of improving the lives of older adults
Two or more years in duration
Completion of a 1-year Clinical Geriatric Medicine track is required
Program Leadership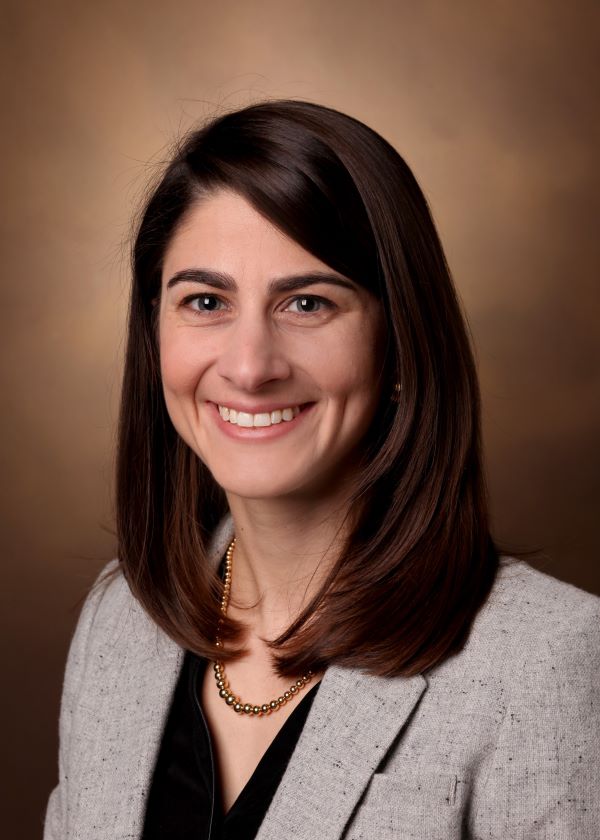 Mariu Carlo Duggan, MD, MPH
Associate Professor of Medicine
Director, Geriatric Medicine Fellowship Program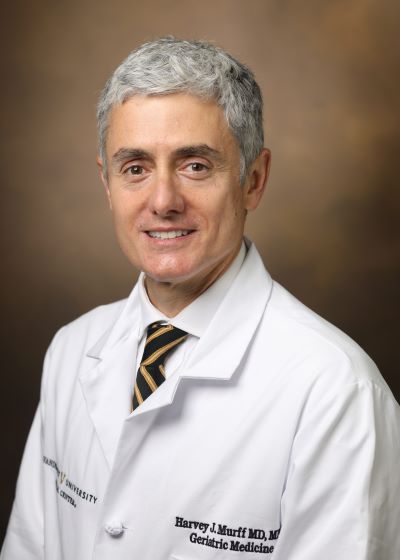 Harvey Murff, MD, MPH
Associate Professor of Medicine
Associate Director, Geriatric Medicine Fellowship Program