Addressing key knowledge gaps through infectious disease research
Faculty members of the Division of Infectious Diseases in the Department of Medicine lead a large and diverse portfolio of research that spans fundamental laboratory investigation, epidemiology, clinical trials, implementation science and public policy. Research of the division addresses key knowledge gaps in a variety of domains, while providing a fertile environment that supports the career development of trainees and early-stage investigators.
Investigators are highly collegial and collaborative, both within and beyond the division, with an emphasis on "team science." Research leverages unique local strengths (e.g., access to local patient populations, cohorts, databases, and resources unique to Vanderbilt), extensive national and international collaborations and networks (e.g., The International epidemiology Databases to Evaluate AIDS (IeDEA), and state-of-the-art big data technologies (e.g., single-cell transcriptomics).
Areas of emphasis include, but are not limited to, the following:
Tuberculosis therapeutics and drug resistance research
Global HIV and tuberculosis epidemiology
Cardiometabolic complication of HIV
HIV and aging
Improved HIV status-neutral continuum of care through implementation science
HIV-associated kidney disease in resource-constrained countries
Pharmacogenomics of HIV and tuberculosis
HIV treatment and prevention trials
Spatial and contextual factors related to the HIV continuum of care and TB treatment outcomes
The health of sexual and gender minorities, particularly in communities of color
Non-tuberculous mycobacteria clinical trials
Translational mitochondrial genomics
Mechanisms of severe T-cell mediated adverse drug reactions
Naturally-occurring human IgE antibody responses to parasitic worms and allergens
Cellular immune response to infectious pathogens and vaccines
Contributions of the host microbiome to disease severity and long-term outcomes
The role of the lipid mediators leukotriene B4 and prostaglandin E2 that modulate immune cells involved in the control of infection
Helicobacter pylori pathogen-host interactions
Mechanisms of metal homeostasis that alter bacterial virulence and circumvent nutritional immunity in vertebrates
The intestinal epithelial barrier to enteric microbes
Mechanisms of antibiotic tolerance during biofilm-mediated S. aureus infections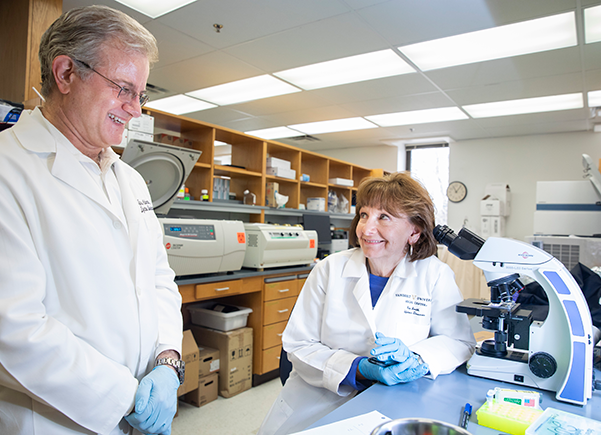 Healthcare epidemiology research
A number of divisional faculty also conduct research in the area of healthcare epidemiology. Specifically, projects are aligned with the VUMC operational Infection Prevention (IP) and Antimicrobial Stewardship (AS) programs. Projects often focus on pragmatic IP and AS interventions, epidemiology and quality improvement. Recent topics of interest have included the development of new quality interventions to improve IP/AS, process improvement surrounding healthcare-associated infections (HAIs) and AS, identification of risk factors for HAIs, outcomes/costs of HAIs, and interventions to reduce antibiotic usage (AU feedback, outpatient use). The VUMC Antimicrobial Stewardship Program (VASP) was named an IDSA Center of Excellence in 2022 and offers AS Curriculum Educational Track for interested fellows.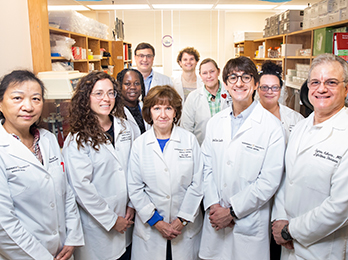 Research Centers and Labs
Division faculty members lead a number of research centers and labs across the VUMC campus.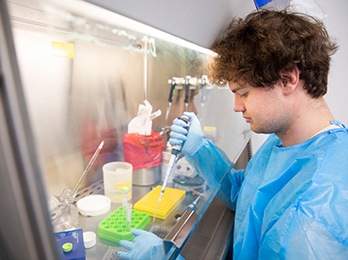 Clinical Trials
Learn more about clinical trials conducted within the Division of Infectious Diseases.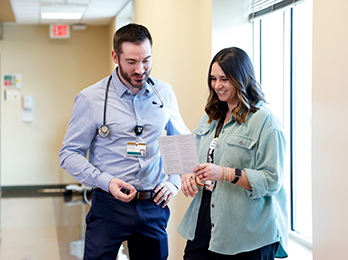 Publications
Read recent publications on the latest research by division faculty.