We enroll five new fellows per year for an ACGME-accredited Gastroenterology fellowship training program that offers both a clinical and a research track.
In the clinical track, fellows complete approximately 30 months of clinical training and approximately 6 months of research.
In the research track, fellows complete a total of 18 months of clinical training and 18 months of research training.
GI Fellowship spotlight
Vanderbilt University Medical Center (VUMC) recently was honored as one of three recipients of the prestigious DeWitt C. Baldwin Jr. Award. Presented by the ACGME in partnership with the Arnold P. Gold Foundation, this award recognizes ACGME sponsoring institutions that are exemplary in fostering a humanistic and respectful environment for graduate medical education. The award emphasizes the joint responsibility of health system and graduate medical education leadership for delivering high-quality health care while simultaneously supporting the personal and professional development of learners and faculty.
Year 1: All fellows in either the clinical or research track undergo intensive clinical training during year one that includesinstruction in endoscopic procedures. Recent fellows have averaged 1,000-1,200 endoscopic procedures per year, including upper endoscopy, colonoscopy, PEG tube placement, and esophageal dilatation. During clinical time, fellows rotate at Vanderbilt University Medical Center (VUMC), the Nashville Campus of the VA Tennessee Valley Healthcare System (VATVHS) that is physically attached to VUMC, and the Vanderbilt GI Clinic.
Continuity Clinics: Each fellow participates in two continuity clinics throughout the fellowship, one at VUMC and the other at the VA that alternate each week.
Structured Flexibility: The second and third years of fellowship training are tailored to the interests and needs of the individual fellow. During the second and third year, there is additional training in hepatology, including liver transplantation, inflammatory bowel disease, esophageal motility, anorectal motility, and wireless capsule endoscopy.
Formal training in endoscopic retrograde cholangiopancreatography (ERCP) and endoscopic ultrasound (EUS) will generally be pursued during a fourth year of dedicated endoscopic training. 
Conferences and didactic sessions: Multiple sessions occur weekly, including: fellows conference, journal club, GI grand rounds, and clinical case conference. This curriculum was designed by division faculty to provide a core of information needed by the trainees.
Regardless of the fellow's ultimate career choice, strong clinical and research training during fellowship is a priority of the program.
In the clinical track, fellows can tailor their GI fellowship in years two and three to their specific clinical interests and goals. Trainees on this track will be well prepared for a career in academic medicine as a clinician educator.
During years two and three, clinical fellows have approximately six months of protected time to devote to research and academic pursuits.
Each clinical fellow will work with a mentor within the division who will assist them with clinical research and career development.
In the research track, fellows can pursue either basic laboratory research or clinical research.
Basic Science pathway: Numerous opportunities are available within the Gastroenterology division to work in a world-class scientific environment with mentors studying in areas that include: Helicobacter pyloripathogenesis, immune response, and associated carcinogenesis; mucosal immunology; oxidative injury in the liver; colon cancer, and gastric cancer. Additionally, other opportunities for basic research abound on campus.
Clinical Research pathway: Clinical research, paired with the fellow's formal coursework, will enable them to earn a master's degree in either public health (MPH), clinical investigation (MSCI), or clinical informatics (MSACI). Numerous opportunities are available in the division in the areas of GI motility, inflammatory bowel disease, liver disease, and gastroesophageal reflux disease.
Each research track fellow will be assigned a mentoring committee that will work closely with the primary mentor to help develop a training plan.
During the first year, fellows will become familiar with research opportunities available to them. They will explore a research project in detail and be matched with an appropriate faculty mentor. This will involve either entering the laboratory of a faculty preceptor or pursuing a master's degree program for clinical research. The advisory group will continue to assist the trainee throughout the fellowship. There is a great deal of flexibility in planning individual programs in the academic research track.
A NIH T32 Training Grant supports our academic research track training program. The objective of the Vanderbilt Training in Gastroenterology T32 Program is to provide trainees with a rigorous scientific foundation in:
Basic research, in order to reveal new disease mechanisms and identify novel therapeutic targets, or
Clinical/translational research, through formal studies in clinical science, epidemiology, or informatics.
This program strives to inspire interest among our trainees in the study of digestive diseases and for them to perform paradigm-shifting science that translates to benefit for the patients and communities we serve.
Vanderbilt University Medical Center, the Department of Medicine and the Division of Gastroenterology, Hepatology, and Nutrition strongly champion diversity and inclusion across the enterprise—where all are welcome and valued.
In 2021, our division established the Diversity and Inclusion Ambassador role, a representative elected from the current GI fellows who serves a two-year term. The Ambassador is responsible for being an advocate for and champion diversity, equity, and inclusion within the GI fellowship program. The current DEI ambassador is Adesola Oje, MD.
The DEI ambassador:
Serves as a channel for communicating diversity-related news and information to the fellowship program
Participates with the Housestaff Diversity and Inclusion Alliance (HSDIA) and relays information from the HSDIA to the fellowship program at monthly townhall meetings
Identifies diversity resources available for current trainees throughout the institution
Participates in the yearly program evaluation, especially as it pertains to diversity, equity, and inclusion.
Learn more:
Why Nashville? Quotes from our own fellows!
"There's always something fun to do in Nashville, whether it's seeing a show, checking out a new restaurant, finding a hike to try out, or attending some other special event planned in one of the many parks or venue spaces. The list goes on. The music scene holds up to its reputation, and I was surprised how good the food is here. Nashville is an exciting and vibrant city."
"The city just has something for everyone. You like food? Got it. Nightlife? Got it. Trees and open spaces? Got it. Live music and sports? Got it. It's so easy to find your thing and enjoy living in the city you are training in."
"My favorite thing about living in Nashville is the green space! There are parks right outside of the city that are great for walks and hikes. I love getting some fresh air on my weekends off, and it is beautiful when the leaves change in the fall."
"Nashville is a beautiful city that, for me, is in a sweet-spot as far as "big" cities go: still having many of the things I enjoy about larger towns without many of the consequences of an incredibly large city. Within the city, it's grown enough that there is always a new neighborhood to explore (small craft restaurants, breweries, art/music events). With Nashville not being as flat as other places I've lived, it has beautiful and easy walks/small hikes/creek-floats within the city limits. Outside the city, there are multiple more substantial hikes within an hour or two depending on what you're looking for, and obviously you have the Smokies + North Carolina 3-4 hours away. We also have a major growing airport with new direct flights every day, while still having Knoxville, Chattanooga, Memphis, Atlanta, Birmingham, Louisville easily accessible within a few hours drive."
"I have enjoyed my time in Nashville a lot. I love the energy of the city, all the music around me, and exploring all the delicious restaurants. My favorite part has been the unlimited supply of cowgirl boots and sequin outfits. Also, the bachelorette parties keep this city so entertaining!"
Visit the Department of Medicine's About Nashville page to learn more about the great city that VUMC calls home.
All applicants for training in GI must be board eligible or board certified in Internal Medicine. 
All applications for the Vanderbilt University GI Fellowship Training Program must go through ERAS to submit your application. If you have questions, please email Lisa Dunlop.
All materials should be submitted through ERAS. A complete application includes the following:

CV, photo
Personal statement
Medical school transcript
USMLE scores
MSPE
At least three letters of recommendation (one of which must be from the residency program director).

Applications will begin to be accepted in July. Interview invitations will be sent in early August. Interview dates will begin in September.
Vanderbilt participates in the National Residency Matching Program (NRMP) for GI fellowships. There are no positions offered outside of the match.
Lisa Dunlop, C-TAGME
Program Coordinator for GI Fellowships
Division of Gastroenterology, Hepatology and Nutrition
Department of Medicine
Phone: 615-322-4225
Fax: 615-343-6229
Email:  lisa.dunlop@vumc.org
Program Leadership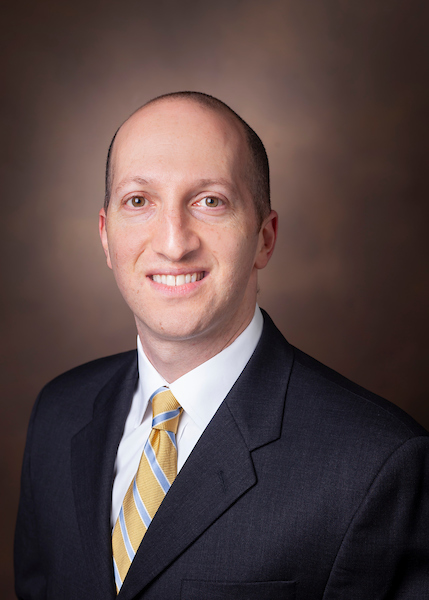 Keith Obstein, MD, MPH
Professor of Medicine
Program Director, Gastroenterology Fellowship Program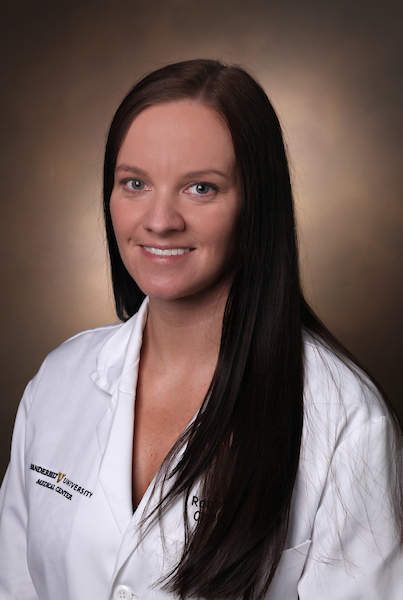 Robin L. Dalal, MD
Associate Professor of Medicine
Associate Program Director, Gastroenterology Fellowship Program