Comprehensive training in a wide variety of interventions
The Structural Heart Disease Fellowship Program is a one-year, clinical training fellowship in structural Intervenions. The goal of the fellowship is to provide comprehensive training in a wide variety of intervenions for structural disease, as well as the management of structural heart disease patients across the spectrum of care, including ambulatory and inpaient.
The fellow will experience high-volume training in a wide variety of structural intervenions including, TAVR, MitraClip, tricuspid interventions, pulmonary interventions, balloon valvuloplasties, intracardiac defect closures (ASD, PFO, PDA, VSD, etc), left atrial appendage occlusion, and more.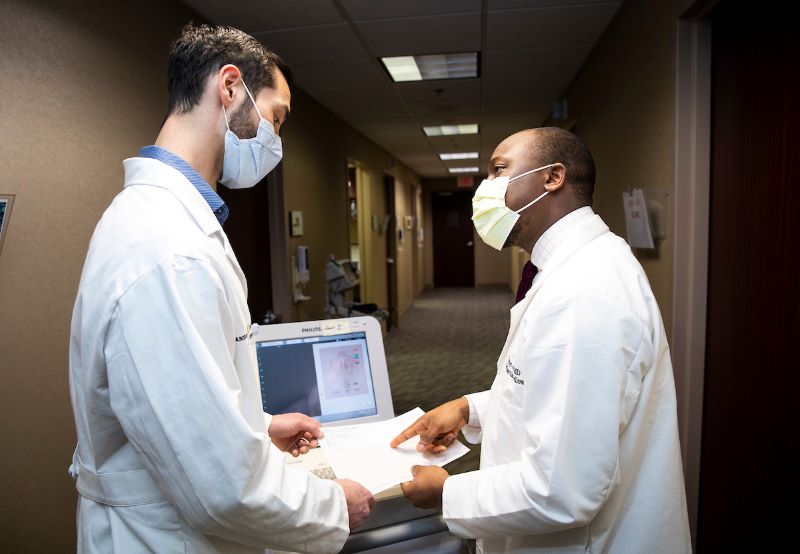 Excellent training in a rapidly advancing field
The training program is in a continual state of evolution to keep pace with the rapidly advancing field of interventional cardiology. Clinical training takes place at Vanderbilt University Medical Center (VUMC) and the Nashville Veterans Affairs Medical Center.
Our program encourages and expects open communication from both the atending and the fellows that will facilitate the appropriate level of supervision for any given situation. Our key clinical physicians include Drs. Colin Barker, Holly Gonzales, Kashish Goel, Christopher Ellis and Brian Lindman.
Program Leadership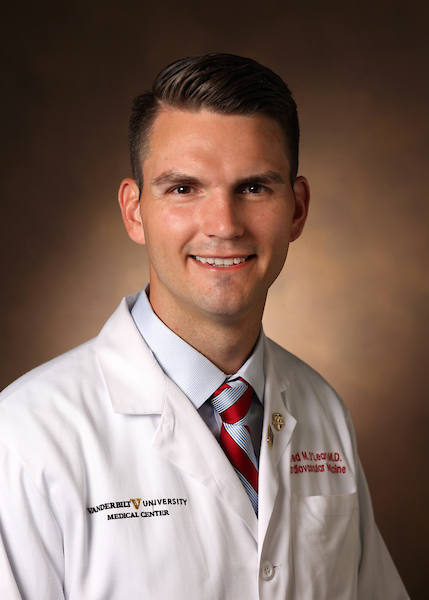 Jared M. O'Leary, MD
Assistant Professor of Medicine
Director, Interventional Cardiology Fellowship Program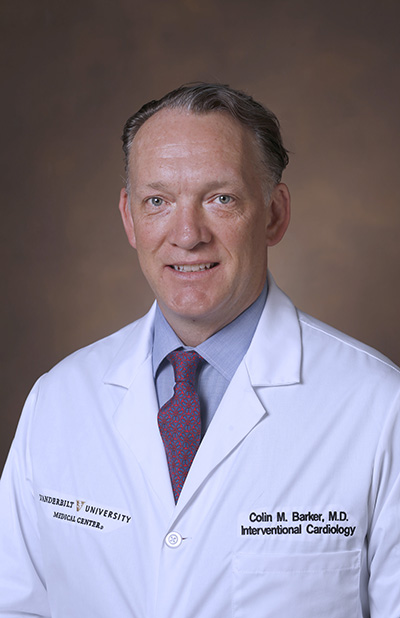 Colin M. Barker, MD
Associate Professor of Medicine
Associate Director, Interventional Cardiology Fellowship Program