Comprehensive experience in the care of the transplant patient
The Vanderbilt University Medical Center (VUMC) Transplant Center is a leading provider of organ transplantation in the southeast, providing hundreds of patients new hope for a longer life each year.
Our one-year Transplant Nephrology Fellowship program, accredited by the American Society of Transplantation, is designed to provide a comprehensive experience in the pre-and post-operative care of the transplant patient. Upon completion of the training, the fellow will be a United Network for Organ Sharing-certified (UNOS) transplant nephrologist. 
One of the largest programs in the country, our kidney transplant team performed over 320 kidney transplants last year, including simultaneous pancreas-kidney, heart-kidney and liver-kidney transplants. As a result of our contributions, as well as those performed by our heart, liver and lung transplant programs, VUMC is top five in the country for total number of solid organ transplants performed annually. In addition, our center has an established record in organ donation, and has obtained Platinum Recognition, the highest possible level of achievement, from the National Hospital Organ Donation Campaign of the U.S Department of Health and Human Services, Health Resources and Services Administration. 
Program Leadership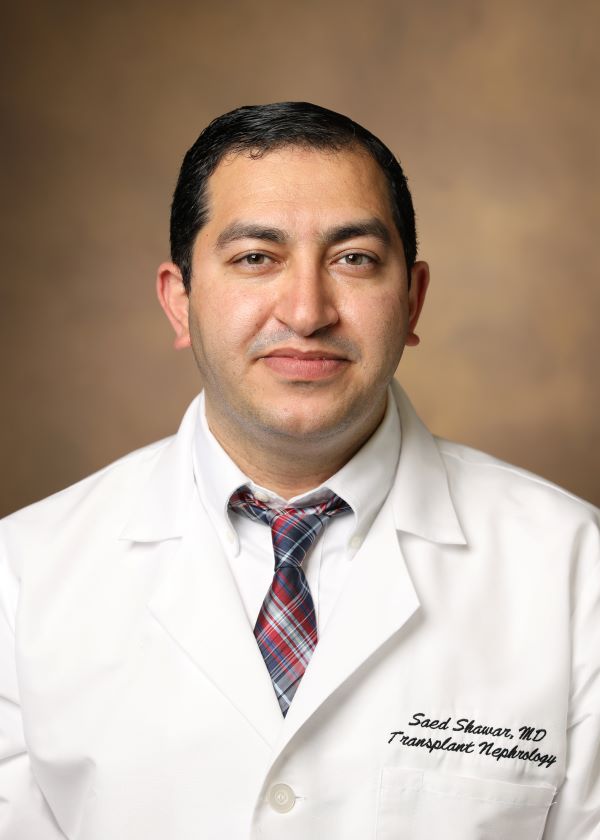 Saed Shawar, MD
Assistant Professor of Medicine
Director, Renal Transplantation Fellowship Program