Courses and clerkships
Essential courses and clerkships affiliated with the VUMC Departmnent of Medicine offered to Vanderbilt medical students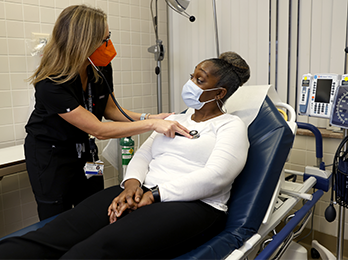 Physical Diagnosis Course
The required course for first year medical students is an introduction to clinical medicine. Students will learn skills essential for performing a medical history and physical examinations.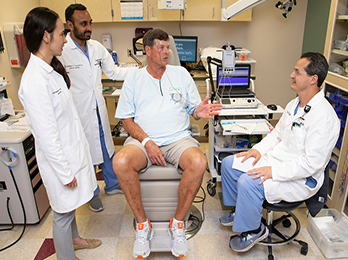 Core Medicine Clerkship
The Internal Medicine clerkship serves as a focal point of your second-year education. It is the backbone of your training in medicine and the most intensive in-patient experience offered in the department.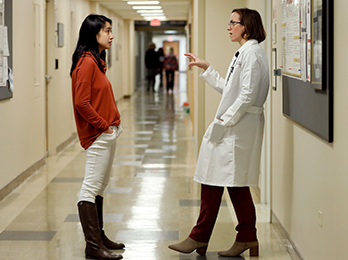 Primary Care Medicine
The Primary Care Medicine course is an Advanced Clinical Experience (ACE) offered during the Immersion Phase. The heart of the students' experience is individual time with faculty preceptors in the clinic.


Courses and Clerkships Application Information
Applications to internal medicine residency programs are usually made in the summer (late June-early September). Medicine programs require applicants to use the Electronic Residency Application Service (ERAS). Students should obtain information and access to this service through the Dean's office.
Nearly all residency programs will ask students applying in medicine to obtain one letter of recommendation from the Department Chair or designee. At Vanderbilt these letters are provided by the Medicine Clerkship Director, Dr. Nanette Dendy. Letters are generally completed in September to capture summer rotation evaluations and to meet the anticipated application deadline in late September.
Dr. Dendy is available to discuss opportunities in internal medicine, career development, potential residency programs, and application strategy with individual students interested in a career in internal medicine, medicine/pediatrics, or preliminary medicine training. To be most helpful, these should be scheduled sometime after the conclusion of the third year but before September 1. She can be reached by e-mail: nanette.e.dendy@vumc.org.
Program Leadership